Electric bikes

Overfly

Overfly is the fastest growing brand of electric bikes in Poland.
Welcome to the Overfly bikes World.
Get to know our electric bikes and rediscover the pleasure of riding.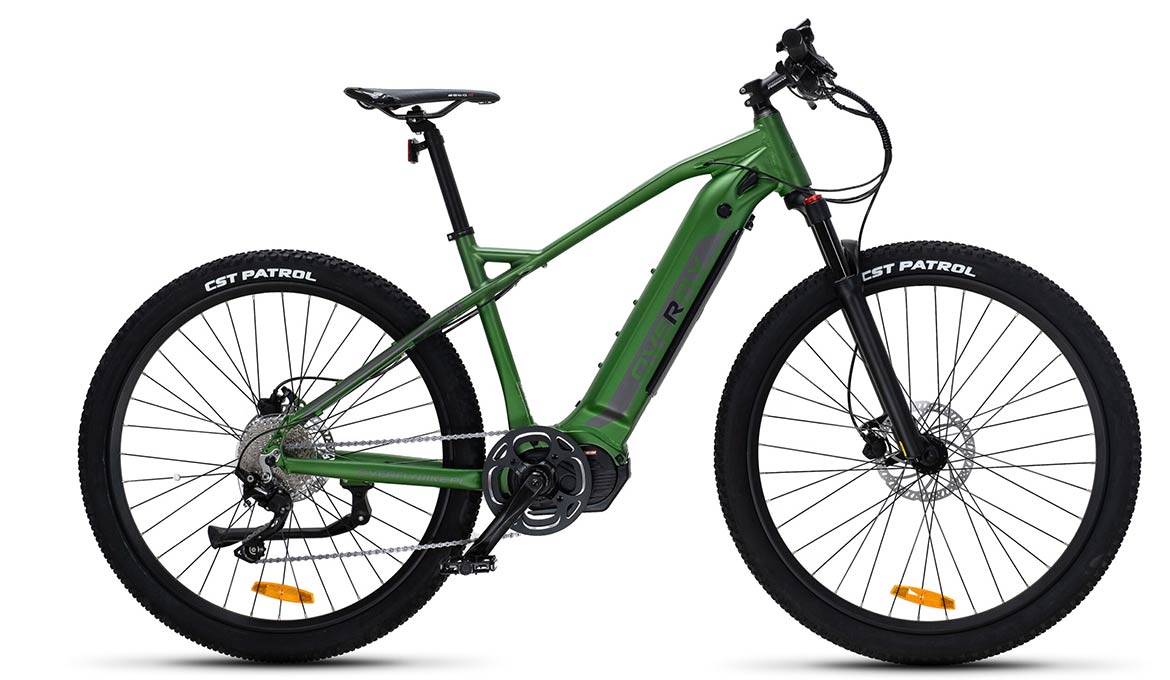 Our service knows the bike in the small detail.
We have 25 years of experience in the service of electrical devices. In the event of a defect, you will be efficiently and professionally guided through the repair process. We have most of the parts on site. The repair of your bike is shortened to a minimum.
Comfortable wide tires
It is very important that you feel confident and stable when driving with power assist. Our Glory, Grace, Gaea, Pioneer, Mage, Zing models have comfortable, wide 1.9-inch tires that will work well both in the city and on weekend trips.
LCD display in every overfly
Indicates the most important driving parameters: speed, distance traveled, battery level, level of assistance. In addition, each of our bikes has a "walk" assist mode. Riding a bike has never been so easy.
Only brand cells. batteries minimum 10.4 ah.
For the production of our batteries, we use cells from manufacturers such as Samsung, LG, Panasonic. The minimum battery capacity of Overfly bikes is 10.4 Ah. We make most of the batteries available in our bikes ourselves. Quality and safety are paramount to us.
Everyone will find a bike for himself at overfly.
Overfly is a brand for everyone. Meet our folding bike, city bikes, trekking bikes, MTB and fitness bike. They are distinguished by classic, beautiful design, interesting colors and branded Shimano equipment.
5 assist levels
Each Overfly bike has 5 assist levels. This allows you to adjust the support perfectly to your driving style. Our bikes feature central and rear motors. We only use proven Bafang, Bewo, Shengyi solutions.
Certified

batteires production
We have an advanced line for the production of battery packs on Li-ion 18650 and 21700 cells in accordance with the order and customer expectations. Our packages are carefully controlled for quality and safety in accordance with UN T38.3 and EN 62133.
We use lg, samsung and panasonic brand cells